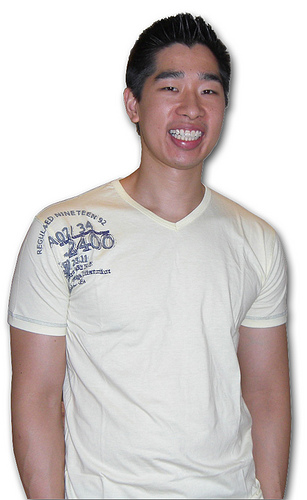 Hello all, Happy New Year! Lets bring on a kick ass 2011.
This week is a video by Tyrone Shum of tyroneshum.com
A couple of weeks back I released my ebook with unconventional advice from e-commerce experts. Tyrone Shum was one of the contributors to that ebook but took the liberty of making a video instead, how awesome is that! Unfortunately, videos don't fit in ebooks unless you have an iPad magazine (eshopwiz iPad magazine? There's an idea!) so I thought I should post the video on the blog for all to see.
Tyrone Shum is an Australian entrepreneur who started his business in e-commerce and now runs a successful business teaching others how to outsource.
To coincide with this post I wrote another post on my other blog Abstract Living on how I recently hired my first full time Virtual Assistant. Its a long post going into the process in detail including the exact emails I sent etc.. you can check it out here.
Below is the video from Tyrone Shume (Email Readers Click Here)
#####
As you might already know from the dramatic amount of spam I have been plastering across the internet, I am a finalist in the Shoemoney Crazy Affiliate Competition. Please vote for me [Vinay] by clicking here. The contest is only open for another day so PLEASE do it it will help me SO much. Many many thanks!
You can check out my entry here which includes crazy antics like promising to get a tattoo of his logo on my back if certain things play out.