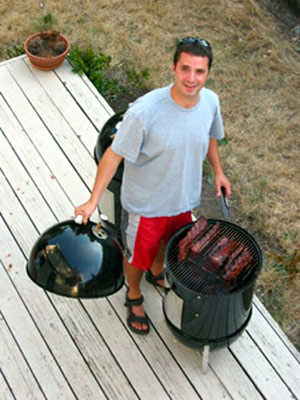 Today I share an interview I did a couple of months back with Shilo Jones. Shilo joined evo in 2002, when it was a couple of guys selling used ski and snowboard gear on eBay out of an apartment above a hot dog stand.  Over the last 8 years he's been lucky to lead a passionate and entrepreneurial team into building an industry-leading, award-winning online retailer.  Among evo's many accolades, the company was recently awarded Ski Magazine's Internet Retailer of the Year and the Water Sports Industry Association's Breakout Retailer of the Year.  Our success at evo placed the company on the Inc. 500 list and on the Puget Sound Business Journal's list of Fastest Growing Companies for three consecutive years.
In this interview I talk with Shilo about his experience building a a highly successful e-commerce operation and drill down on his favorite part of running an online store: Metrics.
Check out the interview below (or click here if you are viewing this via email)
https://s3.amazonaws.com/Eshopwiz/Interviews/Shilo-Interview.mp3
Since leaving evo Shilo has ventured out on his own starting Sweet Metrics a software platform used to give e-commerce owners a greater understanding of their webiste data and customer activities so they can tweak their sites to increase performance and conversions.
You can find out more about Shilo Jones at the below websites: