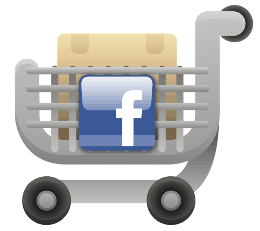 We all know about social media and social networking. It's been a hot topic in the news, on the internet and in Hollywood. But as a business owner who runs a business in the real world, what does it mean for you? How can you actually use social media to help achieve your business or life goals?
It's true that social media can have a positive impact on business. There are methods such as running viral competitions to mass increase subscribers and more innovative approaches such as the Old Spice campaign. But while it's true that interacting on social media can boost brand awareness and interaction, is it really the best use of time for an employee?
In the future there will be highly mechanised and thoroughly tested techniques that staff are trained in to ensure results from social media, but at the moment its mostly a guessing games and the average results from small to medium business are mediocre at best. You are still better off to hire a cold caller who is trained at pushing a customer through a sales funnel than a social media specialist who 'interacts' with the community or invest in an expensive and speculative campaign.
But that's all about to change very quickly with the birth of social network shopping.
You have probably heard that Facebook sits at the top spot in terms of time spent on site, even over Google. You may have even heard about the PayPal and Facebook partnership allowing users to easily purchase Facebook credits that can be used for buying virtual goods and who knows what else. Chuck in a wide range of Facebook shopping carts being produced by almost every ecommerce provider and it almost looks too good to be true.
Think about this. What is the most powerful marketing tool ever to exist? The tool that has sold more magazines, bottles of beer, cars, shoes, dogs and cats than any other marketing mechanism. Even an undergraduate marketing student could tell you the answer is word of mouth. We are social creatures and we trust our friends and family more than any advertising campaign or celebrity.
So what do you think will happen when you take the place where the most amount of people, spend the most amount of time. Give them money that doesn't seem real. Offer them one click purchases that are tailored to their personality and demographics. Then automatically tell all of their friends what they just bought.
Think the iTunes App Store on steroids but with real world goods and services.
I know I'm excited, are you?